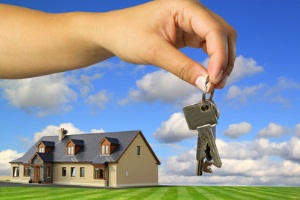 What should you look for in a professional locksmith?
To start with, you should find out if he or she has the requisite licenses and insurance coverage. Most professional locksmiths have them.  What are the distinctive characteristics of a professional locksmith? There are four character traits that every trustworthy, reliable and efficient professional locksmith has. They are:
But that's not all! You should also consider what are the distinctive characteristics of a professional technician? There are four main character traits that every trustworthy, reliable and efficient professional locksmith has. They are:
# 1. A Solid Reputation
Any professional locksmith who is good at their job will enjoy an excellent reputation in the community. This is because news travels fast in a close-knit community and a locksmith who has impressed someone with their professional conduct and high-quality service will soon be recommended by that person to neighbors and relatives, and the cycle will continue. A good locksmith in America is worth his weight in gold and is never short of paying customers. On the other hand, a locksmith who isn't good at his job doesn't stay in business for long. These days, with sites such as Yelp and Google Places, any locksmith who gets poor reviews from customers isn't likely to be hired that often. But those who enjoy a great reputation online will never be short of work.
# 2. Quick Arrival Times
Nobody likes being caught locked out of the house or car with crying kids in tow. Getting locked out is perhaps one of the most frustrating experiences possible. But if you have a professional locksmith among your contacts, your distress is likely to be a short-lived one. And no decent locksmith would take more than half an hour to arrive at your location as soon as you give him a call. In fact, most emergency locksmiths advertise an arrival time of half-an-hour. No real professional locksmith would keep customers waiting.
# 3. Up-to-Date With the Latest Technology
Not everyone can become a professional locksmith. It takes years of training, experience and a whole lot of skills. Also, these days we live in the world of electronic coded locks, card key locks, highly sophisticated security systems and so on. Any locksmith, who doesn't show an eagerness to learn new things and become up-to-date with the latest in locking technology, is practically useless. A good professional knows that their education is never over and is always in tune with the latest in advancing technology.
# 4. Certified with the state and training programs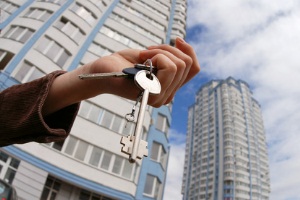 Look for a professional locksmith who is a certified locksmith. This ensures that you are hiring the best in the business. They go through extensive training programs to educate them on all aspects of locksmithing. This includes automotive and residential locking technologies and key making. Ask your locksmith if they are certified.
Wait! There's more…
A professional technician will never try to scan their customers just to make a quick buck.
You see, often time customers make complaints about highly unprofessional locksmiths, especially emergency locksmiths or 24-hour locksmiths, who take advantage of their desperation and charge an exorbitant rate for their services. These unprofessional men do irreparable damage to the locksmith community.
The truth is:
A professional locksmith always gives you a very early estimate of what the services would cost you and doesn't raise the prices by the minute. They won't try to scam you or make money at your expense, in your moment of great distress. He or she fully understands how much pressure you will be under when you're locked out and helps to calm you down, rather than add on to the stress.