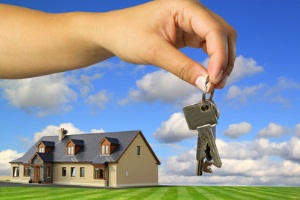 It is important to get the best locks for your residential or commercial property, as well as a qualified team to put those locks in place. This ensures that you and your belongings are kept safe under lock and key. There are a number of things one can look for in good locks, and a locksmith to install these locks.
Do lots of research to find the best locksmith company
To begin with, do your research. What kind of neighborhood or business district are you located? What security challenges do these areas face? What are the best locks to put in place and are there locksmiths that are well versed in installation and maintenance of those systems? These are a few of the questions you can ask yourself in such a situation.
And research even more!
There are locks such as deadlock systems as well as keyless locks. Deadlocks and double deadlocks are great to ensure multiple and strong security for your doors. Keyless locks are also great because you never have to worry about lost or misplaced keys and all the system needs is regular maintenance and monitoring to ensure it works. It is important to choose lock systems that have readily available parts, are easy to operate and manage and are affordable to maintain or repair. The reason for this is because it will enable you to have systems that are up and running at all times without worrying about replacing parts as well as how and when to repair and manage the locks. This is easily achievable by purchasing well-known and quality brands with the advice of your local locksmith. Be sure to ask for locks that are harder to pick or otherwise compromise such as keyless locks.
Choosing a locksmith is easy as 1-2-3
Choose a professional locksmith who can handle maintaining both conventional and technological locking systems. Go for one who has been in business for a good amount of time and has seen the times and types of locks changing and improving. This kind of company or individual will be able to give you the best advice on the types of locks and security systems you can use based on their experience.
For follow-up sake, it is advisable to choose a local locksmith who you can reach out to at any time or day to assist in installation and maintenance, and who understands the dynamics of your town in terms of security levels and types of locks and systems available in your area. Go for a locksmith that is easy to get in touch with by phone, email or social media. This is a sign of professionalism in any business or line of work. The locksmith should be able to keep in touch with both existing and would-be clients in a quick and effective manner.
When comes down to it instinct matters most!
At the end of it all, trust your instincts. Choose a locking system and locksmith that you are comfortable with and will keep you safe and secure. This will give you that much-needed peace of mind when it comes to your safety, that of your family as well as of your business.